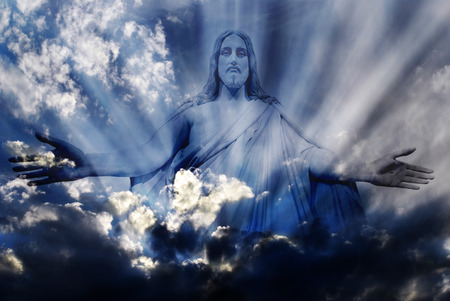 "But you are a chosen people, a royal priesthood, a holy nation, God's special possession, that you may declare the praises of him who called you out of darkness into his wonderful light." 1 Peter 2:9
Do you understand that all followers of Jesus are called to His 'royal priesthood'?
What does that mean to you?
Let me start with a story that made an impact on me. Years ago a priest told me a story about a group of young seminarians. Their teacher (a priest) instructed them to go and meet the children in a Catholic school and his guidance was 'just be kind'. The young priests-in-training all laughed at his guidance. They wanted to teach the commandments and the Scriptures. They wanted to impart content, but the wise teacher wanted them to establish rapport with the students and begin to form a relationship of trust through kindness.
I remember my first year teaching little children about Jesus. I was very nervous. My task was to prepare them for their First Sacraments. I had a little boy in my class that had a learning disability and his mother requested that I not ask him any questions. So I respected her wishes, but I kept hoping the little boy would join the discussion. He never spoke until the last day. On the last day he called out my name and said "Sylvia!" I was so excited to hear him speak I immediately turned to him saying "Yes tell me!".   And he said, "You love us so much!" I never forgot that moment.  It still brings tears to my eyes.  I remember saying, "Yes you are right. I do! I love you so much!" and we gave each other a hug. I am not sure how much he understood about the Sacraments but I was glad he felt loved and to me that was success. His parents were happy. He was happy. I was happy. I felt sure God was happy.
When I began my online evangelization ministry I felt nervous about the idea of trying to share my spiritual journey with Jesus. At first I resisted God's calling telling Him I felt unqualified to be doing this, but Jesus encouraged me by saying to my heart 'I AM'. I understood Jesus to be telling me that He was qualified and that He would be working through me, helping me, teaching me and guiding me, holding my hand day-by-day. I also had the support of a priest that told me that he felt the Holy Spirit telling him that I should proceed with this mission. Beyond that my priest told me he would say some Masses for me.  I felt supported, encouraged and motivated.
I think that's what the 'royal priesthood' is all about – lifting people up, encouraging them, supporting them, befriending them, helping them to grow with kindness and gentleness as we continue to pray for one another so that we can indeed feel God's love flowing through us to one another.
At the beginning of my journey another priest told me that 'your desire to please Jesus pleases Him.' Once more I felt encouraged as though a little nascent seed of love within me was being protected and assisted in its formation.  The desire in my heart for Jesus grows everyday as I meditate on His Passion.  I never let a day go by without walking the way to Calvary.  I see my Holy Lord carrying His Cross and suffering for me and I realize who I am – I am His and He is Mine.  Fidelity ceases to be about commandments and rules, it's simply about love, passion and holy desire.  I do desire to please Jesus and I am going to spend the rest of my life trying to do just that!  Jesus was kind to me and patient with me as He kept urging me to 'Trust Him'.  I kept hearing His voice speaking in my heart saying 'trust me' and slowly and surely I did just that.
I encourage you to never let anyone tell you 'good intentions are not enough.'  We need to honour good intentions because they are the work of God's Holy Spirit.  Good intentions are the precious little seeds of love that need to be protected and encouraged and developed.  If today you have some good intentions to do something for God pray that He helps you to act on them and believe in His infinite love for you.  And if you have the opportunity to help someone who has good intentions don't hesitate, go for it!
Would you like to become a prayer partner that prays for all souls to achieve their potential?
Then please join A Peaceful Revolution in the Name of Jesus Christ.
We are Christians praying for a better world, a safer world, a world where God and man can be reconciled, a world where we share our resources and protect the most vulnerable.
Please join us so we can be ONE Body of Christ united in prayer everyday at the time Our Lord Jesus died for us, 3pm, the Hour of Mercy.  At this time allow yourself to go back in time and remember the Passion of Christ. See Our Holy Lord climbing the hill of Calvary, falling under the weight of His Cross. See Our precious Saviour Jesus Christ lying down on the Cross being crucified for our sins and allow the seeds of love within you to grow and grow so that you can fulfill the plans God has for you and bear much fruit.  Pray for the Holy Spirit to touch the hearts of all souls so that all people can come back to God and be saved.
"Let us then approach the throne of grace with confidence, so that we may receive mercy and find grace to help us in our time of need."  Hebrews 4:16
Know that you are precious to Jesus! You are so precious to Jesus that He chose to die for you! So rejoice in knowing that He loves you so much!
"We love because He first loved us." 1 John 4:19
"Trust in the LORD with all your heart and lean not on your own understanding; in all your ways submit to him, and he will make your paths straight." Proverbs 3: 5-6
Learn more about A Peaceful Revolution in the Name of Jesus Christ.
Social Share