We live in dangerous times. Countries are making Trillion dollar investments in military power to try to protect their people. But does military might make the world safer?
Love is a generative force, but hate is a degenerative one. Love builds up, but hate tears down.
"There is no fear in love. But perfect love drives out fear, because fear has to do with punishment. The one who fears is not made perfect in love." 1 John 4:18
We live in a world full of fear, threats of violence, wars, persecution, killing, a growing refugee crisis, terror, more violence…Where do we go from here?
We need to go to JESUS!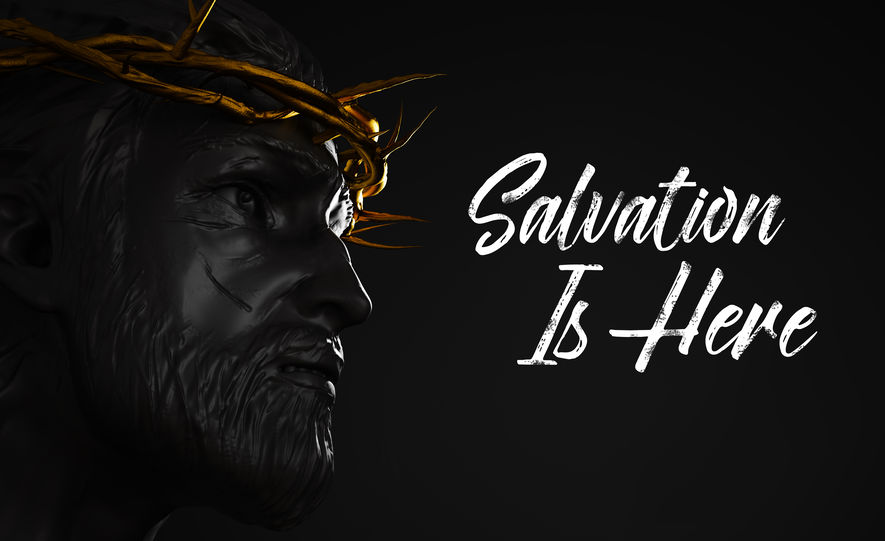 Jesus changes people into people of love and that powerful generative force called love, silences evil, ending vengeance and violence.
Jesus enables us to see into the eternal horizon. His Holy Spirit of love in our hearts enables us to see the power and potential of human beings working together cooperatively in peace.
A QUESTION TO CONSIDER:
What happens if trillion dollar investments in military power get deployed?
ANSWER:
People die! Innocent children die! Lives are lost and hatred and vengeance grows!
There is a Way to Peace that precludes violence and it is a way that Soldiers of Christ understand.
Behind every act of hatred and violence there is the power of evil. It is a demonic force that cannot be seen with our eyes, yet it is real and it is powerful and it CAN ONLY BE CONQUERED by GOD.
"For our struggle is not against flesh and blood, but against the rulers, against the authorities, against the powers of this dark world and against the spiritual forces of evil in the heavenly realms." Ephesians 6:12
"I tell you, my friends, do not be afraid of those who kill the body and after that can do no more.  But I will show you whom you should fear: Fear him who, after your body has been killed, has authority to throw you into hell. Yes, I tell you, fear him."  Luke 12:5
"Turn away from evil and do good. Search for peace, and work to maintain it.
The eyes of the LORD watch over those who do right, and his ears are open to their prayers. But the LORD turns his face against those who do evil." 1 Peter 33:11-12
GOD'S WRATH MUST BE FEARED BY THOSE WHO OFFEND HIM AND REFUSE TO REPENT!
REMEMBER ALWAYS:
GOD'S POWER IS GREATER THAN THE POWER OF EVIL IN OUR WORLD!
God will one day avenge all injustice.  There will be divine retribution!
MAKING OUR WORLD SAFER BY ENDING WARS AND PREVENTING WARS AND HATRED AND VIOLENCE CAN ONLY BE ACCOMPLISHED WHEN WE TURN TO GOD FOR ASSISTANCE.
This is God's Promise to us:
"If my people, who are called by my name, will humble themselves and pray and seek my face and turn from their wicked ways, then I will hear from heaven, and I will forgive their sin and will heal their land." 2 Chronicles 7:14
WE NEED GOD'S HEALING!
This healing begins when we decide to truly become CHRISTIANS!
We must acknowledge our need for our infallible Lord Jesus to assist us.
Jesus says, "I am the vine; you are the branches. If you remain in me and I in you, you will bear much fruit; apart from me you can do nothing." John 15:5
"These are the ones I look on with favor: those who are humble and contrite in spirit, and who tremble at my word." Isaiah 66:2
To 'seek God's face' is to enter into a reverent relationship of intimacy with God. We must acknowledge His presence in our lives and recognize His sacred presence in the lives of our neighbours.
True repentance leads to true conversion. When we turn away from sin and put our trust in Jesus to keep us on the right path, we can rejoice and know that God will hear our prayers, forgive us and heal our hearts and our lives.
Take comfort that the power of God's love is INFINITE!
GOD WILL NEVER ABANDON US!
God gives every human being free will but God also hears the prayers of His people, intervening to help us change the course of our world.
Christians we are called by the Name of Jesus Christ.
Our journey to eternal life begins when we humble ourselves to acknowledge our need for God in everything. We need Our Lord Jesus to forgive us, to bless us, to inspire us and to lead us to do His Holy Will in each and every choice we make.
Spiritual Warriors do not fight a military battle with guns and bombs. We pray for souls, for conversion, for an end to violence, for the forces of evil to be silenced by the infinite power of God. We strive to live God's message of love in each and every moment.  This is often not the kind of work that makes headlines in the news because our work is preemptive and quiet and not every one is called to it.
But if you have faith then have GREAT FAITH!
ENTER INTO A SACRED RELATIONSHIP WITH JESUS. SEEK GOD'S FACE IN HIS ONLY BEGOTTEN SON AND TRUST IN HIM WITH ALL YOUR HEART!
When we turn from our 'wicked ways' we turn away from hatred, violence, vengeance, greed, impurity and selfishness.
We can make the world safer by turning with faith and humility and reverence to the infinite power of God to stop the seeds of violence in the minds of men. God will destroy evil's imagination and sow the seeds of love's inspiration, from which grows God's plan of salvation and prosperity.
YOU ARE INVITED TO BE A CHRISTIAN AMBASSADOR FOR PEACE!
Please join the peace movement that is uniting Christians all over the world in a daily prayer for peace. We are praying humbly and powerfully for God's love and His Holy Spirit of love to change the world.
We unite as ONE Body of Christ every day at The time Our Lord Jesus died for us, 3pm (in our local time zones). At this time we remember how much Jesus suffered to save us and destroy the power of evil in our lives. It is a truly humbling experience to commit to remembering the Passion of Christ every day and as someone who has been doing this for well over a decade I can tell you that this experience will change your heart and transform your life. Come face-to-face with Our Crucified Lord every day and know that the merits of His sacrifice are infinite. Call upon the mercy of Our Saviour Jesus Christ and pray for His grace upon you and your entire global family and trust that God will answer our prayers!  And if 3pm locally is not a good time to stop and pray then enter another global time zone that works for you, but do commit to remembering the Passion of Christ every day and you will see the Face of God and live!
Learn more about the historic peace movement that is uniting Christians into One Heart. It's called A Peaceful Revolution in the Name of Jesus Christ.
Social Share